Add small CPR simulator On your manikin
Make your CPR training as efficient and immersive learning experience, with real-time CPR feedback enabled apps. CPR Add-on Kit is compatible with many different manikin types.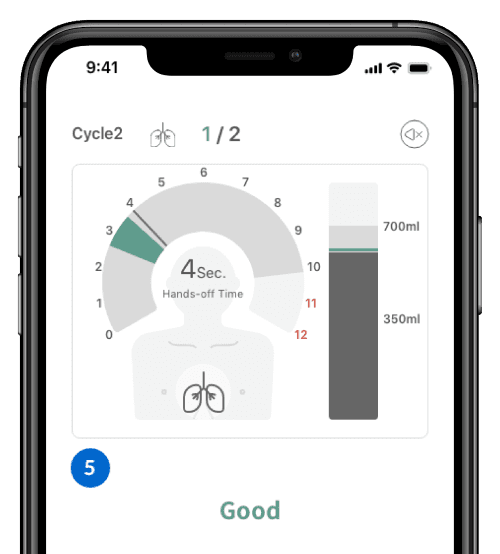 CPR Add-on Kit hardware and apps
CPR Add-on Kit
Utilizing the most essential part of HeartiSense technology, CPR Add-on Kit can be seamlessly integrated to almost all manikin types out in the market and provide the most optimized calibration value.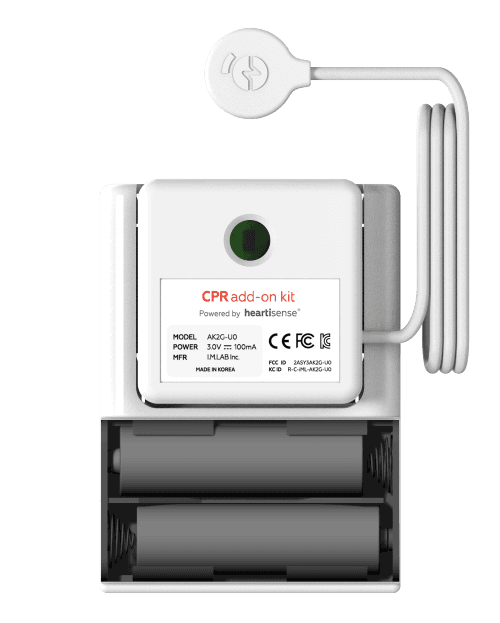 Request to add manikin model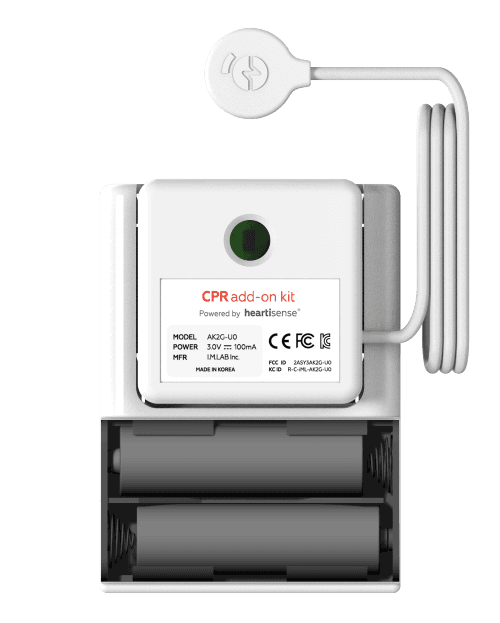 Compatible expansion apps
Key FEATURES
Real-time feedback
CPR Add-on Kit apps PROCESS the sensor data in real-time gathered while CPR is performed, and display the results in user friendly interface.
Connect up to 6 manikins
You can connect up to 6 manikins with CPR Add-on Kit Instructor app, regardless of manikin types.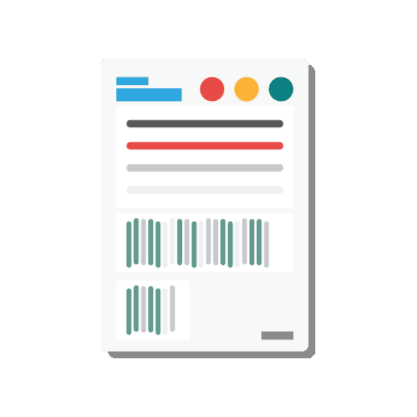 Export and save results
All training session results are saved in CPR Add-on Kit apps, and you can look them up at any time and export them in the format you wish.
Specifications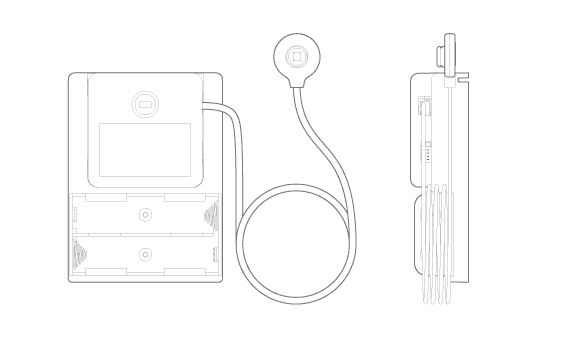 Size
Sensor body 60 x 81.5 x 14.5 (mm)
Weight
48.1g (Without Batteries)
Power source
DC 6V, AA Battery x2
Components
Sensor body, Breath module and other components may differ depending on the compatible manikin model
Contact to
Compatible manikins
Select the manikin type you need help with